We developed a product aimed at construction professionals, it helps them dematerialize the management of their contracts. Working in a domain that's learning to embrace digitization, we have to understand that certain clients need to materialize what our product offers them compared to the method they used to have.
To ensure trust and transparency and make sure that our product drives digital transformation for our customers, we wanted to deliver personalized customer metrics and help them make more data-driven decisions.
Best Practices
Data visualization
We use Metabase as a great visualization tool. It is flexible and allows us to order our database, and filter through the data relevant at the moment. One of our colleagues was dedicated to the maintenance and configuration of our account: he helped us sort and organize data based on SQL requests. He also worked to ensure certain reusability and automated tasks for future use cases. Doing so gave our team a powerful tool to get a better understanding of the data we use and collect.
Metrics for the commercial team
The need for these metrics was expressed by our commercial team. In order to help clients understand and quantify their activity on our platform, we decided to use Metabase. The platform helped us to filter, and sort data according to a company profile. We now have interactive dashboards that we present to our clients and offer them access to useful key metrics. We've received overwhelmingly positive feedback and more demand from other clients. Being able to produce key indicators to a given client in a visually comprehensive way is an opportunity we had to seize.
Thanks to the board view, we have a clear idea of our client's account status.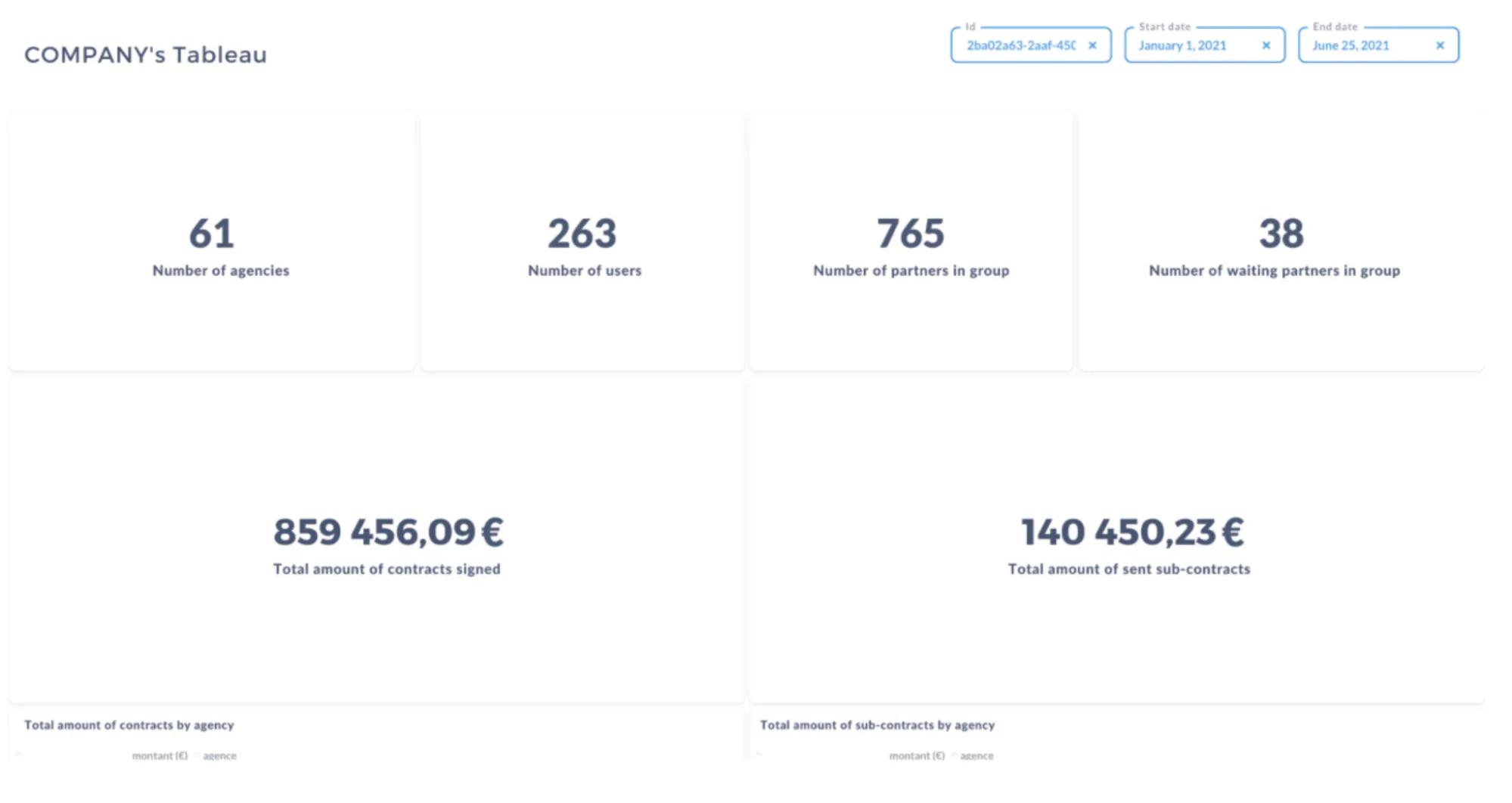 This screenshot was altered to ensure the confidentiality of our data.