Data and Business Intelligence Glossary Terms
What is an audit log?
Audit logs is only available on Pro and Enterprise plans (both self-hosted and on Metabase Cloud).
An audit log is a record of activity and performance in a Metabase, available to admins in some Metabase plans. Audit logs give admins an overview of how people are interacting with their Metabase — which questions are most popular, who's looking at which dashboards, what alerts people have set up, and others.
Example audit log
Figure 1 shows an example audit log page, found in the Admin panel > Audit section: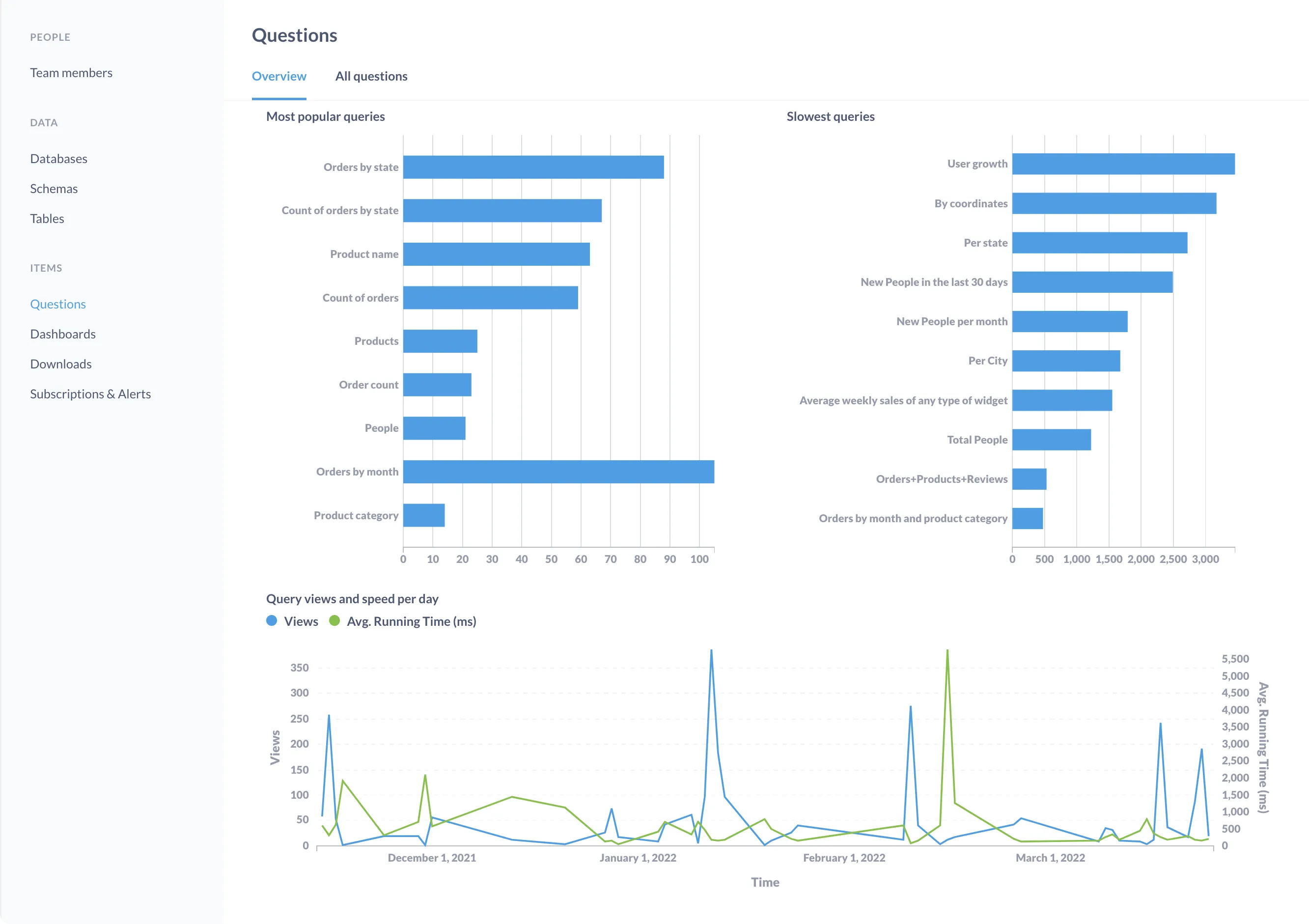 The charts show which questions are most popular and which take the longest to load; identifying which questions and dashboards are slowest to load can help inform changes that you may want to make, like adjusting your cache settings or optimizing SQL queries.
What can audit logs tell you?
Audit logs contain info about:
Key article
Further reading
Did this article help you?
Thanks for your feedback!