Data and Business Intelligence Glossary Terms
Line chart
Also known as
Line graph
What is a line chart?
A line chart is a type of visualization that connects discrete values connected by lines to show changes and trends. Line charts are useful for tracking quantitative data over some sequence, often (though not always) time, known as a time series. You'll typically plot the measure or metric along the y-axis, with your sequence along the x-axis, like the count of orders (y-axis) over time (x-axis).
Line charts, like bar charts, are a go-to chart for visualizing changes in data and for forecasting future data based on trends.
Example line chart in Metabase
Figure 1 shows a line chart that plots the number of reviews from the Sample Database's Reviews table over time, broken out by month: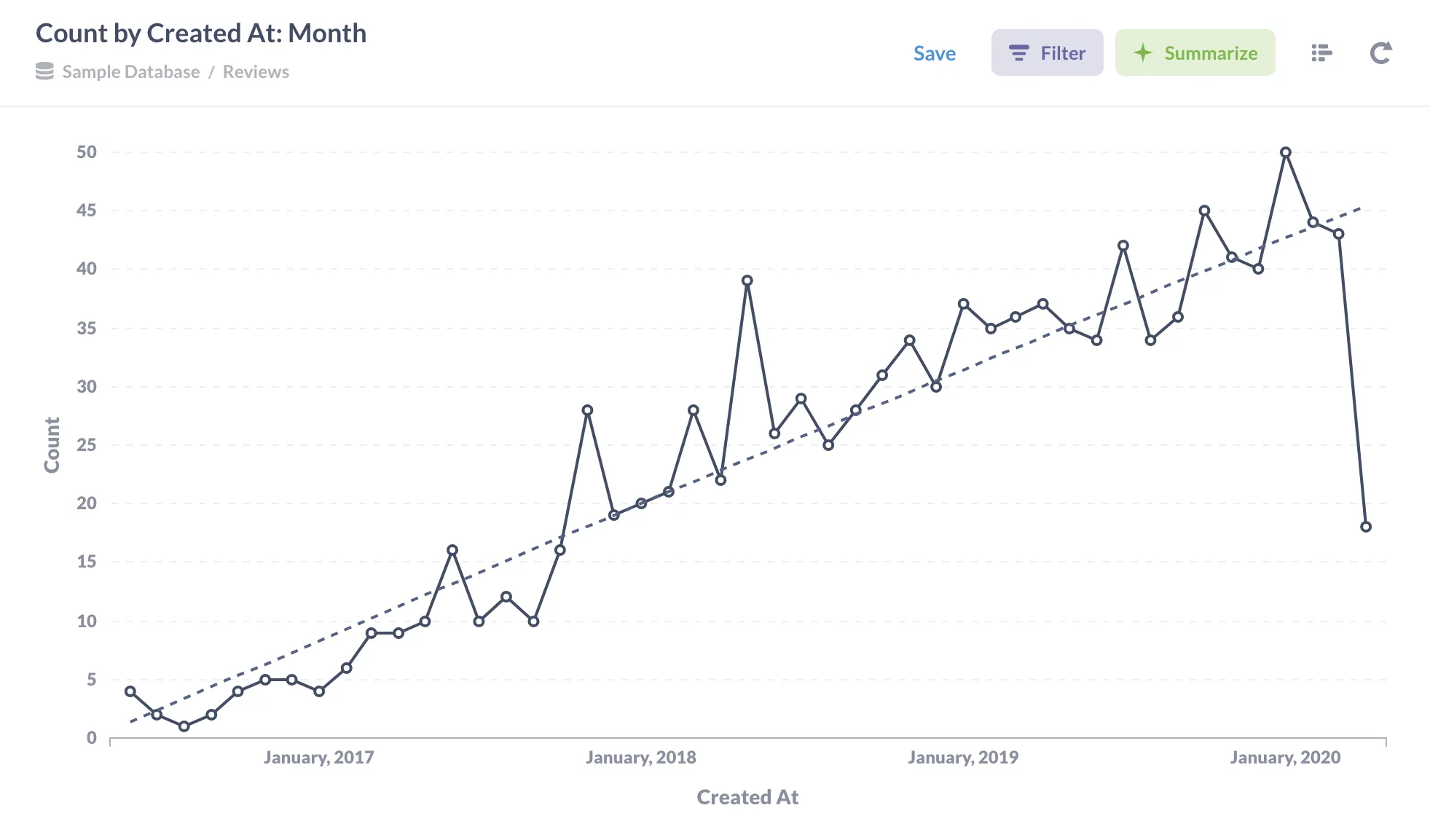 This example also includes a trend line showing the overall direction of the points on the chart. You have a lot of options when it comes to customizing a line chart, whether you want to display your data as an area chart, adjust the scale of axes in your line chart, or even track multiple series within one graph.
Key article
Related terms
Further reading
Did this article help you?
Thanks for your feedback!