Data and Business Intelligence Glossary Terms
What is the notebook editor?
The notebook editor is the GUI interface for asking questions in Metabase, where you can filter, summarize, join tables, and create custom columns. The notebook editor is part of Metabase's query builder.
There are three main steps to asking a question in Metabase using the notebook editor:
Data: Choose the table, model, or saved question that will be the basis of your question. Technically this is the only required step for using the notebook editor.

Filter: Add filters to limit the results of your question.

Summarize: Aggregate your data and group it by one or more dimensions.
You can preview the results of your question after each of these steps. In addition to filtering and summarizing, the notebook editor lets you order and limit the results of your question, create custom columns, and join tables. And if you want make adjustments after visualizing your question, you can always come back to the notebook editor to make those changes.
Example question in Metabase's notebook editor
Figure 1 shows and example question in the notebook editor. Starting with the Sample Database's Products table, we've filtered our data so we only see products where the Price is greater than $50, and then grouped that result by Category: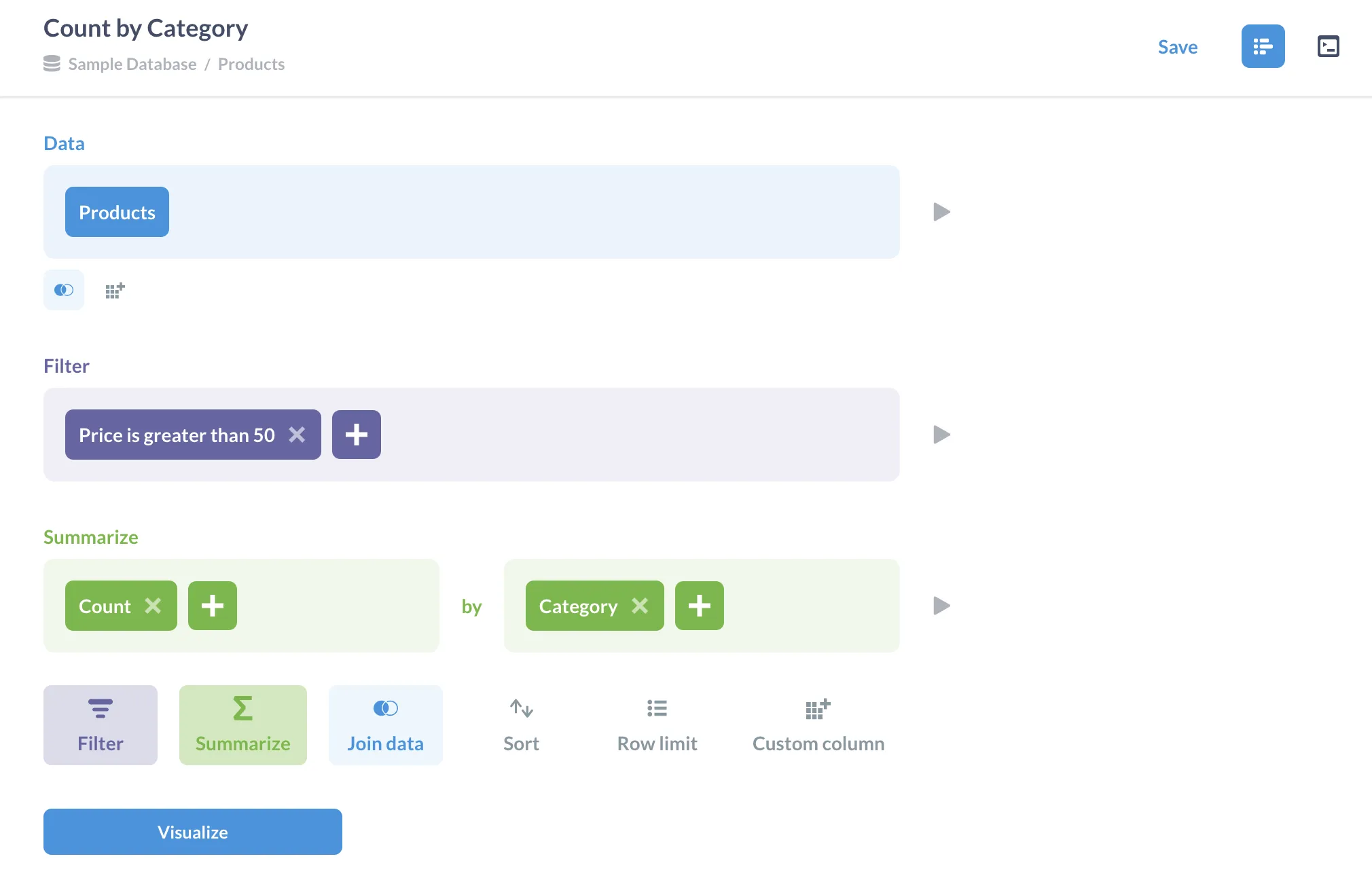 When we click Visualize, we'll see a table showing how many products in each category have a price above $50.
Related terms
Further reading
Did this article help you?
Thanks for your feedback!