Data and Business Intelligence Glossary Terms
What is white labeling?
White labeling is the business practice of applying branding to someone else's product. It generally involves changes to elements such as colors, logos, font, or content.
White labeling can be used to create a sense of cohesion across products or services sourced from different places.
Example of white labeling in Metabase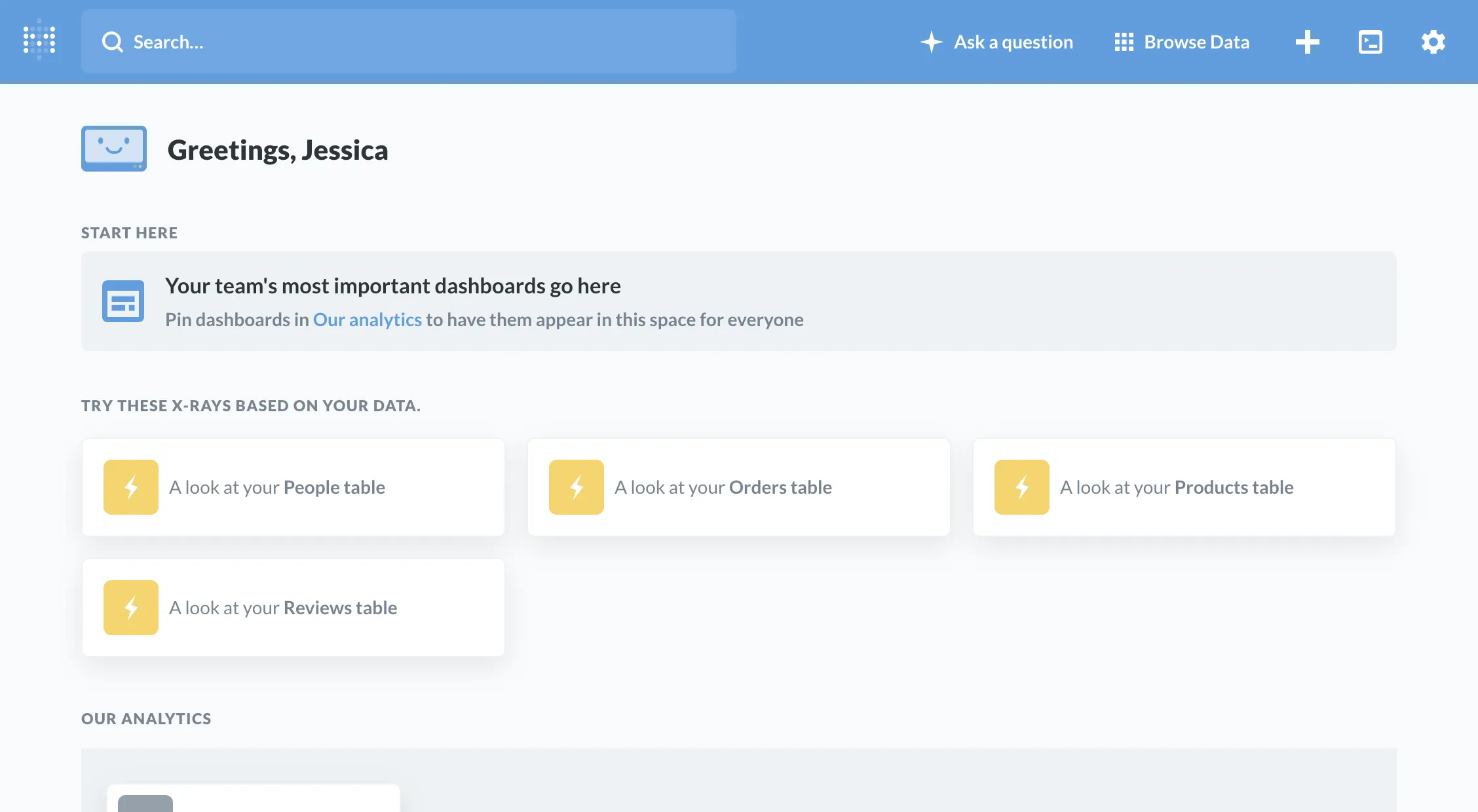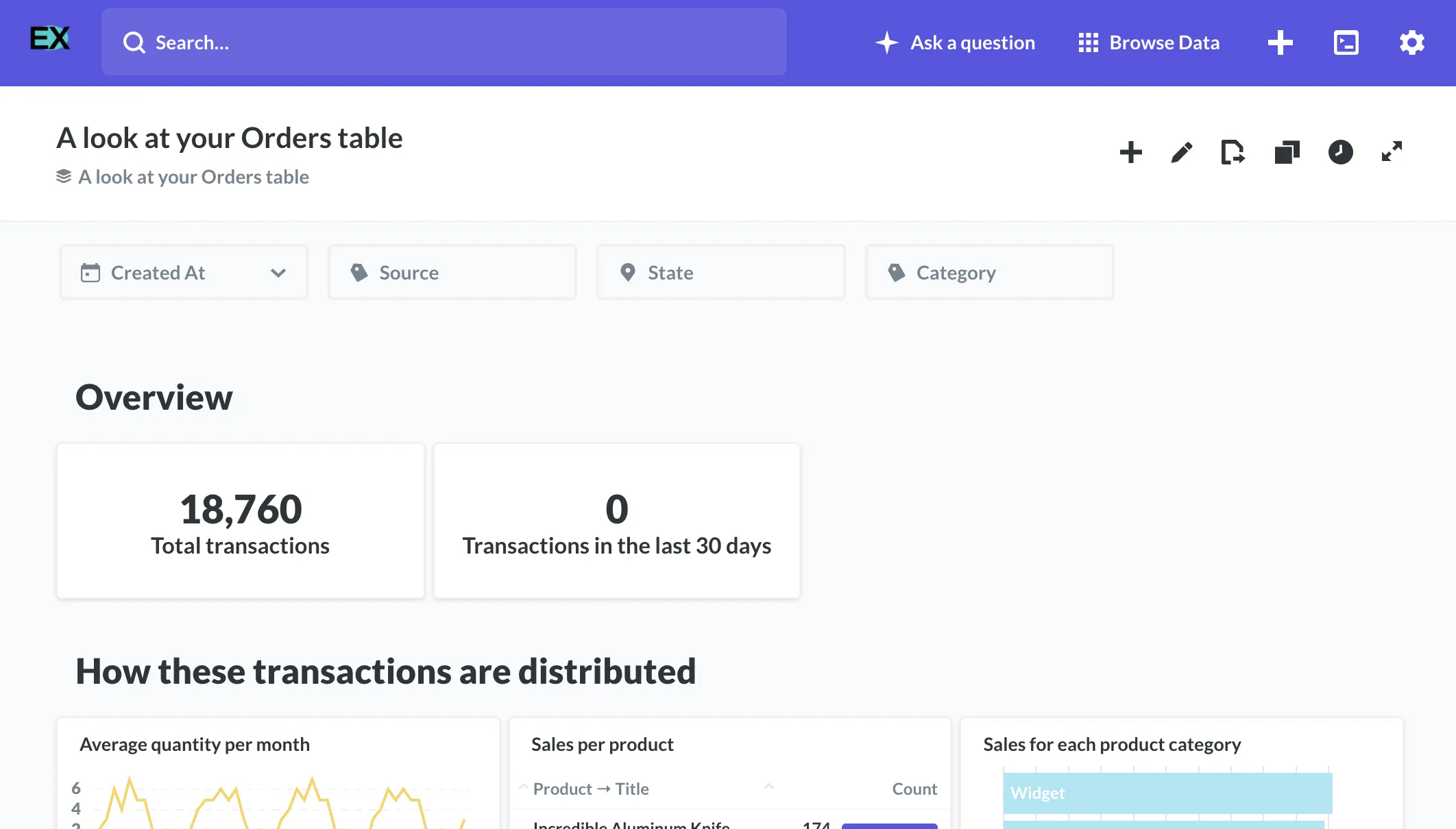 Key article
Further reading
Did this article help you?
Thanks for your feedback!