Aug 09, 2018 in News
‧
1 min read
Metabase en Español
The Metabase Team
‧ Aug 09, 2018 in News
‧ 1 min read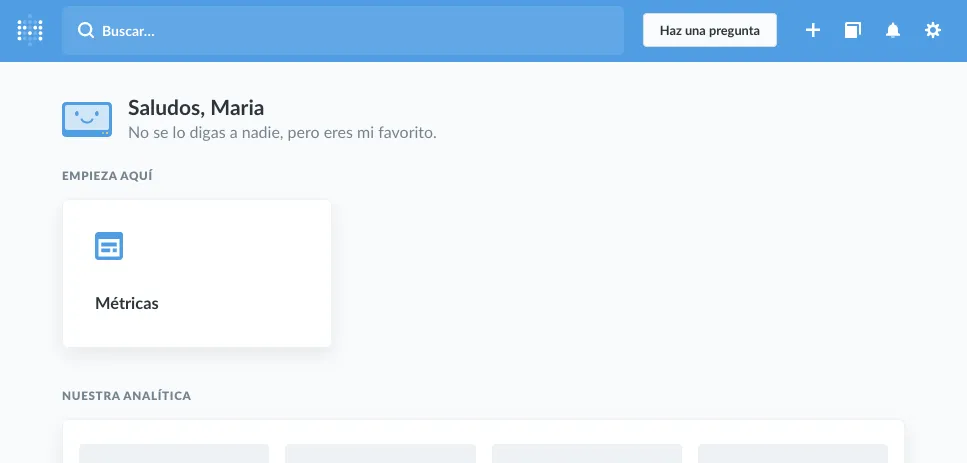 We've been so excited to see how far Metabase has spread across the globe, and it's been very clear for a while now that Metabase has lots of users whose preferred language isn't English.
Last year we announced our intentions to make Metabase translatable, and we put out a call to the open source community to help provide Metabase in different languages. Many people expressed their interest, and there are now half a dozen translations in progress thanks to the community.
But today we want to give an extra special shout-out and thank you to Joe Bordes, who almost single-handedly did all the work to finish translating Metabase into Spanish. This simply wouldn't have happened without all his efforts. Thanks so much, Joe!
How to get Metabase in Spanish
Provided you're running the latest and greatest version of Metabase (0.30 as of today!), you and your users simply need to change your web browser settings to mark Spanish as your language of choice. If you're using Google Chrome for example, you can just open up your settings and type "languages" into the search box to set Spanish to your top preferred language.
Help us translate Metabase into your language!
Helping to translate Metabase is now even easier. As of today, you can join the Metabase translation project on POEditor and start helping with translations without needing any other technical skills. We hope this will greatly speed up the process of releasing translations.