Jun 24, 2019 in News
‧
2 min read
Metabase 0.33 Preview - A query for your thoughts
The Metabase Team
‧ Jun 24, 2019 in News
‧ 2 min read
One of our strengths at Metabase has been getting you to a pretty simple chart on your own without having to know (or use) SQL.
But simplicity can only take you so far. Every time we've added new features to our trusty query builder, it's been challenging to do so without either making those features somewhat convoluted or making the entire thing more confusing in the process. We've definitely felt the strain and we're sure some of you have too.
So, in the spirit of trying to retain what's worked but also set up Metabase to be all it can be going forward, we went into our workshop to try and solve this problem. We're happy to say we've emerged with some new stuff for you all to try.
Two for the price of one
We realized one size fits all just isn't going to cut it so there are now two ways for you to work with your data depending on your mood or needs (three if you count SQL which is of course sticking around)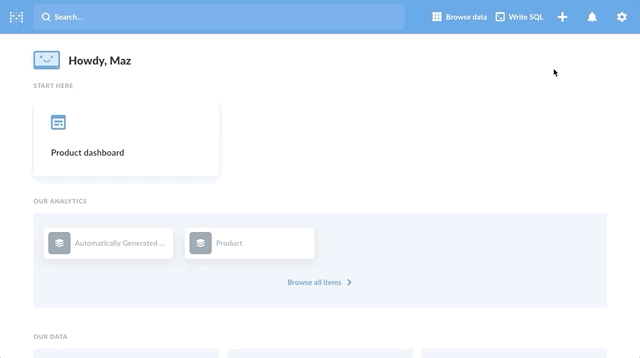 A more powerful editor for joining data (finally), multiple aggregations and filter steps and more. All still possible without having to know or use SQL. Pop in here when you've got some work to do and really need to craft the right dataset and turn it into the complex answers you're looking for.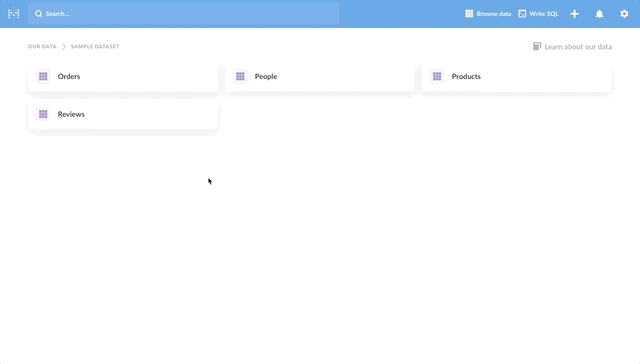 A simpler and lighter experience for summarizing tables, filtering and creating charts. This is where you'll land by default and where you can drill through and filter like you're used to.
With this set of changes we'll be able to more easily add powerful features for folks that need them without complicating things for people who just want to quickly explore.
Here's where you come in
Given these changes are pretty massive and nobody likes their cheese to be moved without a bit of a heads up, we're trying a longer preview period for this release. For those of you that are able, we'd love for you to give these new tools a shot and let us know what you like or dislike so both before and after these experiences ship we can keep making them better for you. As such you'll probably see multiple preview releases and things may move around a little before the final release.
So what do I do if I have opinions or find bugs? Great question.
For general feedback, we'd love for you to chime in on this thread in our discussion forum. We'll be over there listening to your thoughts on the new features.
We're really excited about what these changes unlock for the future of Metabase and can't wait to get it in your hands.
We'll see you back here for the official 0.33 release post with the full set of new features soon.