Oct 11, 2023 in News
‧
1 min read
Choose where your Metabase Cloud is hosted
The Metabase Team
‧ Oct 11, 2023 in News
‧ 1 min read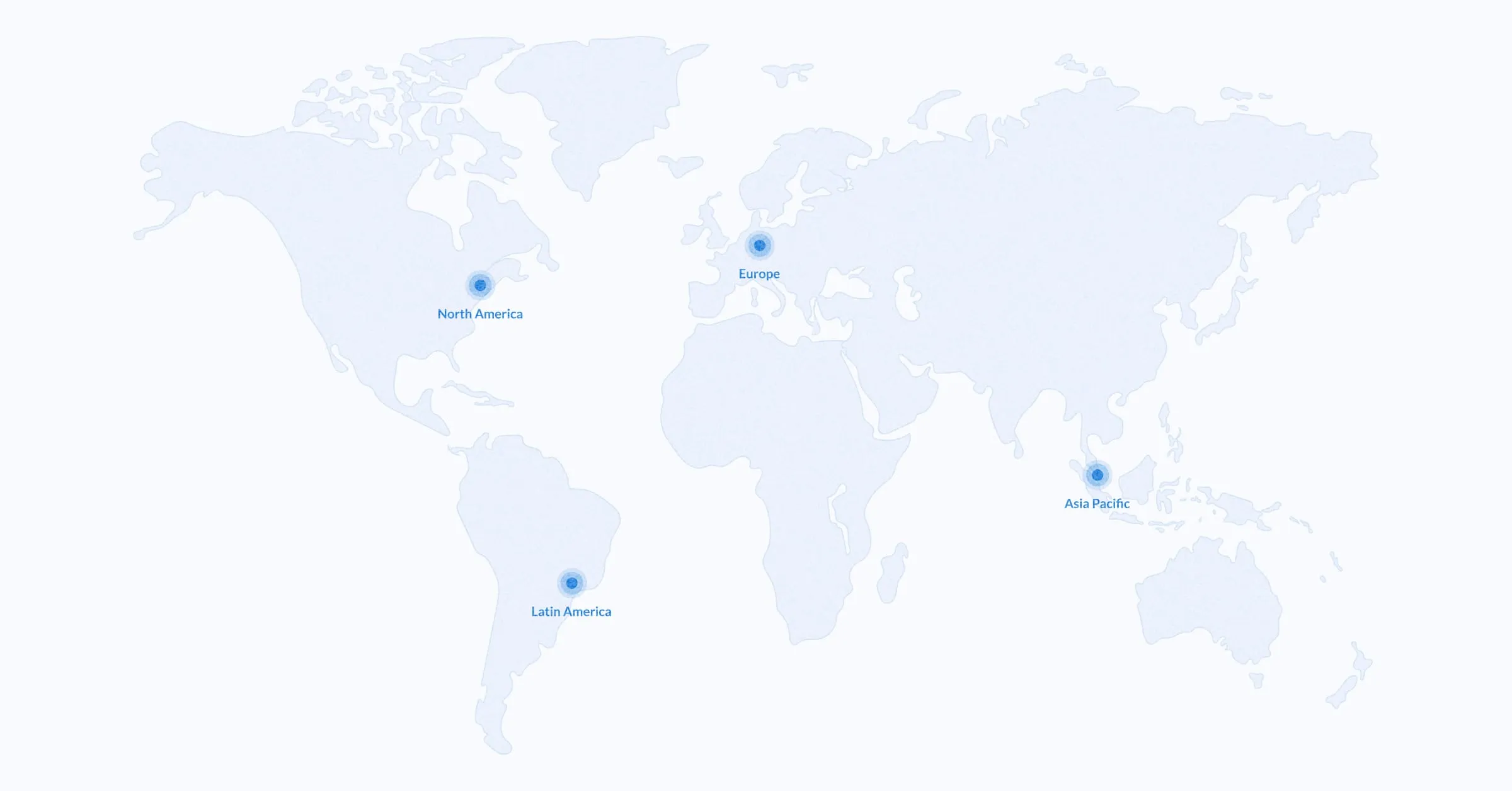 Speed up your Metabase by hosting it closer to you and your data with new cloud-hosting options in the EU (Frankfurt), APAC (Singapore), or LATAM (São Paulo).
Until now, all of the Metabases hosted in our cloud were in the US. Now you get a choice. If you're in Europe, for example, you can save sending your queries going on a roundtrip to America.
How to choose your hosting region
Whether you're setting up a new Metabase, or moving your existing Metabase, we've tried to make it quick and painless:
When setting up a new Metabase, you can specify your preferred hosting region.
To change regions for an existing Metabase, login to your store account, head to Instances, then Change region.
Please note that you may need to add our IP addresses to the whitelist if your data sources are behind a firewall so they don't block calls from your Metabase Cloud to your connected databases.
Why hand your hosting over to us
You get automatic, worry-free upgrades, backups, unlimited technical support, and more. You'll have a production-grade deployment by a team of experts, with none of the time, effort, and creeping costs of self-hosting. Our architecture prioritizes isolation, so each hosted customer gets their own container, no clusters — that's a commitment we've ensured we can deliver as we offer hosting in multiple regions.
We could go on, but we've covered the benefits of Cloud at length on our Cloud product page, and in our post on Why Metabase Cloud.
You can migrate to Metabase Cloud any time and all of your artifacts will make the journey with you (questions, collections, groups, etc). Or try Metabase Cloud for free for 14 days.
Thanks for being part of our quest for global domination using Metabase!