Oct 04, 2022 in Data explorations
‧
4 min read
The data guide to travel
The Metabase Team
‧ Oct 04, 2022 in Data explorations
‧ 4 min read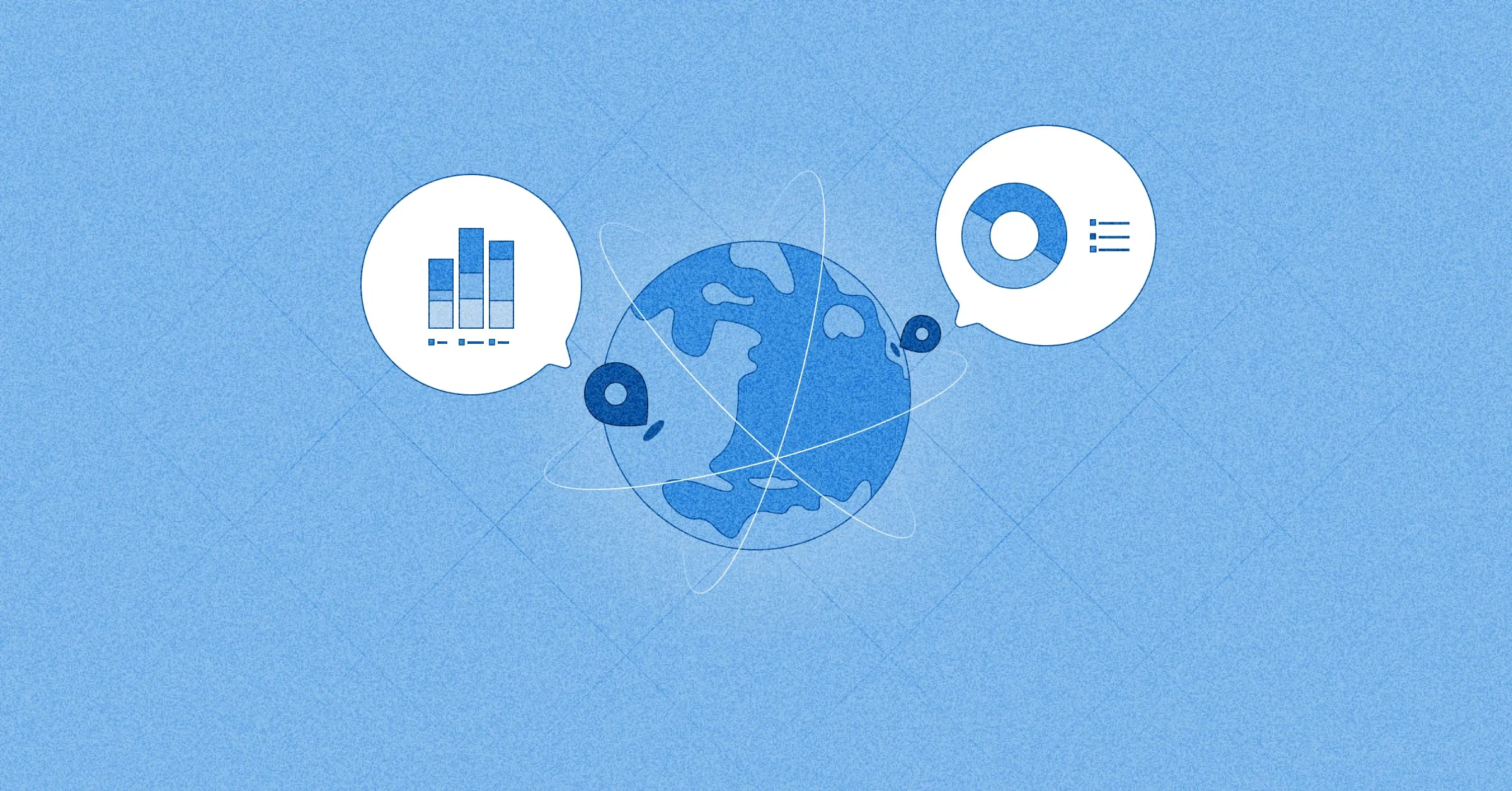 We've been dreaming of one last trip before the end of 2022. There's a million places to explore, each with their own set of must-see attractions. So we decided to dive into the data to see if we could find the perfect itinerary.
Observations
Check out our data guide to travel dashboard, or read on to learn what we've found.
The Data
For this exploration, we worked with data scraped from Google Maps to find the top-rated attractions in the world's most visited destinations.
Top 100 City Destinations in 2019
We took the Top 100 City Destinations in 2019 from Euromonitor International's city arrivals research. To account for the pandemic completely skewing travel data, we opted to analyze travel stats for 2019.
Attractions
We then took the top ten destinations and used phantombuster to scrape attractions data from Google Maps for those destinations.
As usual, the raw data needed some cleaning before we could analyze it. We had to transform the data and convert it into models in Metabase. And of course this travel data is affected by where people are traveling from: the global distribution of people, as well as economic factors - not everyone has the means to travel - will affect where people travel to. For example, given that about 40% of us live in Asia, we'd expect to find travel destinations in Asia seeing a lot of traffic.
Top city destinations - 2019
The most visited destinations in 2019 were:
Hong Kong
Bangkok
Macau
Singapore
London
Bangkok, Macau, and Singapore were each seeing over 5% year-over-year growth in number of visitors. Hong Kong saw the largest drop in visitors in 2019 at -8.7%. Visitors to London remained pretty stable (cheers).
We then grouped the top 100 destinations into regions:
Asia took the biggest share in the top 100 destinations accounting for 51% of the cities. Furthermore, a whopping 420M visitors or 60% of all visits were to Asia. No surprise here, as Asia has by far the largest population.
Europe represented the second largest region for travelers, with the 29% of European cities in the list attracting 172M visitors - that's one out of four travelers.
19% of cities were located in Americas, Africa, and Oceania regions. These destinations only accounted for 15% of total visitors.
Africa saw the highest growth among all regions. Despite only 4 cities making the top 100 destinations, these destinations saw 17% growth from 2018 to 2019!
📍 Scraping Google Maps for cool places
Based on the top ten destinations, we went on to scrape attractions data from Google Maps to find interesting places we could visit. We wanted to see if there were any significant differences in the number of contributors and ratings in these destinations.
We found that cities in Europe and America tend to have a higher number of contributors, and hence more reviews available for different attractions.
There wasn't as much of a clear spread in the ratings for different regions, like the spread we saw in the number of reviews. Among the top ten destinations, attractions in London received the highest average rating at 4.56 and Macau received the lowest rating at 4.16.
Types of attractions
Then we wanted to see which types of attractions we can visit in each of these places. For example:
Bangkok is known for its Buddhist temples 📿,
Istanbul for its mosques 🕌
London for its museum 🦖
New York for its parks 🌲.
Attractions that received the highest ratings in each destination
We also look at the type of attraction that received the highest rating in each destinations.
Theme parks: Dubai and Hong Kong 🎢.
City parks: London and New York .
Beautiful mosques: Istanbul or Kuala Lumpur.
✈️ We hope this data guide to travel will help inspire your next trip! Feel free to download the cleaned-up data as CSV, JSON, or XLSX to explore the data on your own (click on the links below and look for the download button in the bottom right).