Dec 05, 2016 in Releases
‧
1 min read
Metabase v0.21 is out
Sameer Al-Sakran
‧ Dec 05, 2016 in jekyll update
‧ 1 min read
Google Analytics Driver
We're big fans of Google Analytics at Metabase and find that a great many people use it for behavior analytics while using Metabase for analysing their the information in their database. We've added a (relatively experimental) driver that allows you to pull in data from GA for your dashboards and pulses. Try it out and let us know if you're interested in more non-DB data sources.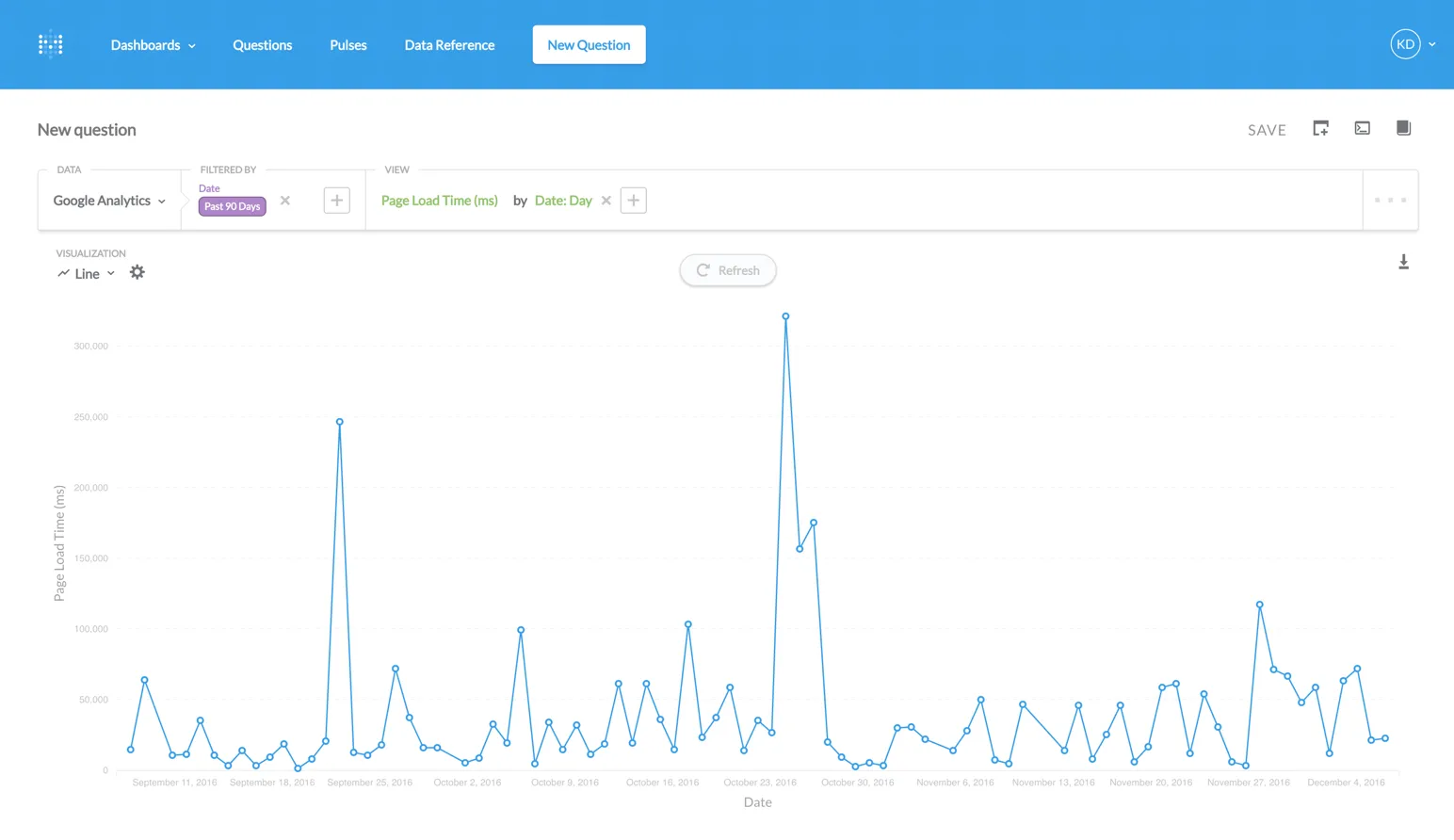 Vertica Driver
Vertica is a common MPP (Massively Parallel Processing) analytics database. As of this release, you can use Metabase to analyze and share information you have stored in a Vertica database.
More Powerful Date + Time Filtering
We've made the date filtering options much more powerful in this release. You can now filter by the time of day in addition to a new class of relative date options.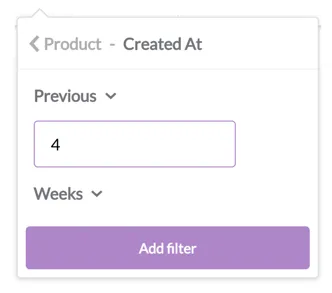 Switching Maps to Leaflet
We've moved off of using Google Maps for pinmaps and heatmaps. We're using Leaflet now, which should help with some rate limiting issues some of you have faced.
Improved Rendering Performance for Large Tables
If you have highly denormalized tables with lots of columns, you might have had issues with sluggish rendering. We've greatly improved our performance with large tables with this release, and everything should be snappy going forward.
Miscellaneous improvements
We also fixed 24 bugs and closed over 30 other issues. See github for details.
You can download the new version of Metabase at metabase.com/start To upgrade, see the instructions for your platform. As always we strongly recommend backing up your application database before upgrading.
Share this release
Get started with Metabase
Free, no-commitment trial
Easy for everyone—no SQL required
Up and running in 5 minutes