Data and Business Intelligence Glossary Terms
What is a metric?
A metric is a calculation performed on a measure. Metrics are quantitative attributes of data, with some summarization applied.
Metric vs. measure
You'll see the terms metric and measure used interchangeably, and they're pretty similar concepts, both referring to some numerical value that's part of (or drawn from) your data. However, there's an important distinction: measures are raw, unaggregated data, while metrics are aggregated (or summarized) data. For example, while a field like Discount is a measure, the standard deviation of that Discount field would be a metric.
Some people will also use "metric" to mean a computation of measures that's specifically related to performance goals, like CRR (customer churn rate) or NRR (net revenue retention). By this definition, a metric is basically a KPI (key performance indicator), depending on whether or not someone has designated that metric as "key."
Example metric
If we wanted to determine the average of order subtotals in Metabase's Sample Database, we'd do so by summarizing, like in figure 1: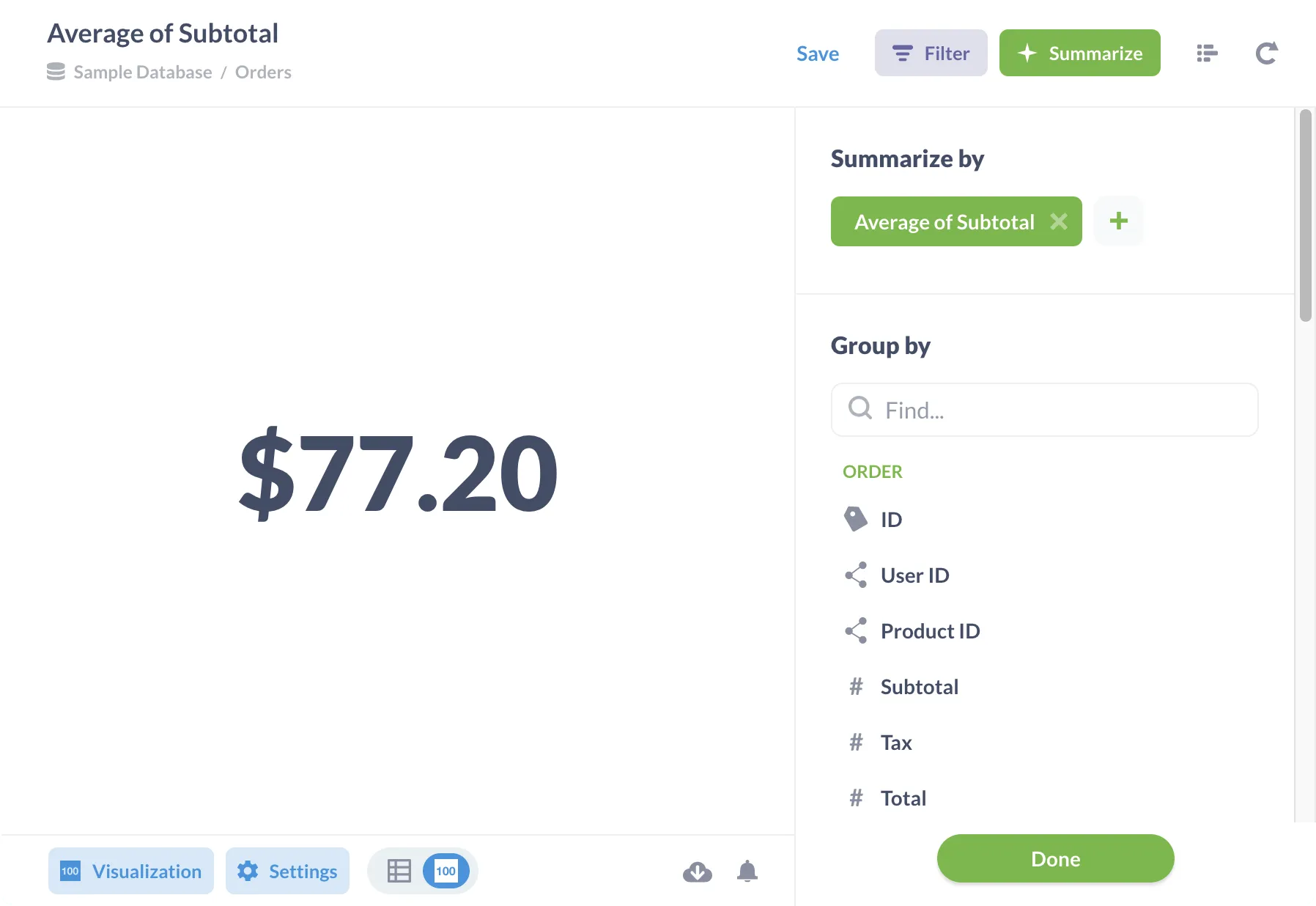 In this case, Subtotal is a measure, but average subtotal is our metric.
Metrics in Metabase
In Metabase, a capital-M Metric is a saved aggregation based on one table, with or without filters applied.
If there are certain aggregations that you and your team need to reference and use on a regular basis (like revenue), you may want to create a metric in Metabase so you can access it when asking questions, without rebuilding that aggregation yourself every time.
Related terms
Further reading
Did this article help you?
Thanks for your feedback!