Data and Business Intelligence Glossary Terms
What is a segment?
A segment is a specific subset of a larger group of items, like a certain grouping of customers. The process of defining and creating these subsets is known as segmentation.
For example, you may want to segment your customers based on demographic, recent activity, or some other attribute.
In Metabase, Segments are named filters or sets of filters that people can apply to questions asked using the query builder. Admins can define segments to get everyone on the same page about which customers count as "New user" or which are a "Churn risk", or however else you want to slice up your data.
If you're partial to native SQL queries, SQL snippets serve a similar purpose as segments do for GUI questions, ensuring consistent definitions that people can plug into their queries.
Example segment in Metabase
Figure 1 shows a look at the Products table in Metabase's Sample Database. You'll notice that the filter sidebar shows three segments at the top of the list, identifiable by a star icon. With these segments in place, we won't need to recalculate what a high margin, new, or top rated product is each time we want to draw on those definitions.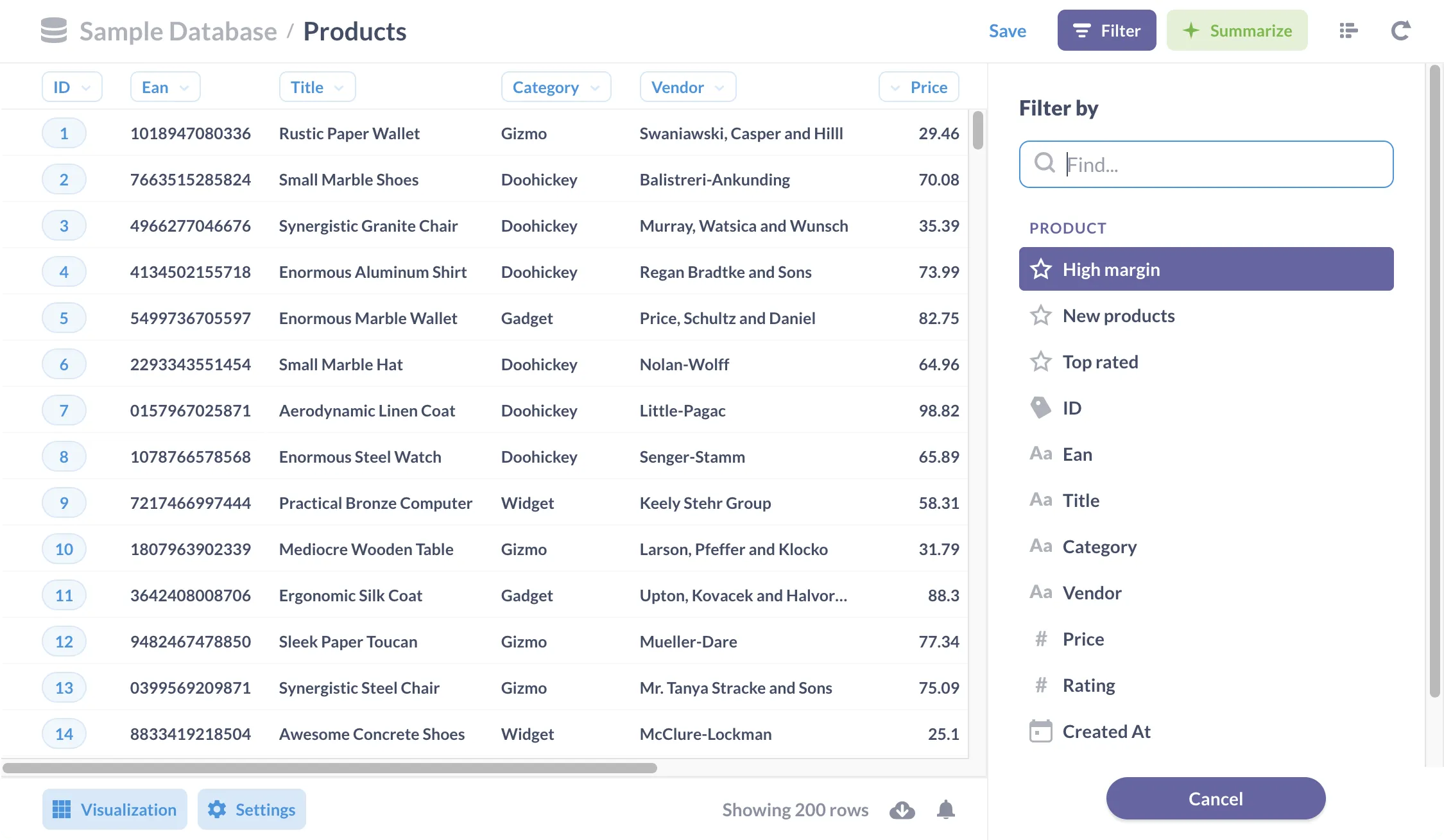 Key article
Related terms
Further reading
Did this article help you?
Thanks for your feedback!