Data and Business Intelligence Glossary Terms
What is embedding?
Embedding is the process of placing some functionality of one application inside another. In analytics, this usually means integrating data visualizations into a parent application, allowing people to view charts within the context of the their own application. Embedding can save time and resources for the parent app too, allowing teams to draw on existing analytics tools rather than building everything from scratch themselves.
While not the only way to embed something, embedding in Metabase involves using an iframe (an inline frame) to place a question, dashboard, or (in some plans) the full Metabase app within another application.
Embedding Metabase charts and dashboards
Embedding is more than just placing a static image of a chart into your site or app. Instead, that iframe creates a nested browser within your main browser or app that points to its own, separate URL. This way, the embedded Metabase chart or dashboard stays up to date. When you view an embedded chart, you're still seeing the Metabase chart itself — just nested in the parent application.
Depending on security configurations, your individual embedded charts and dashboards are either public or secure embeds. You can also configure or lock parameters to affect what people see on those charts, like in figure 1: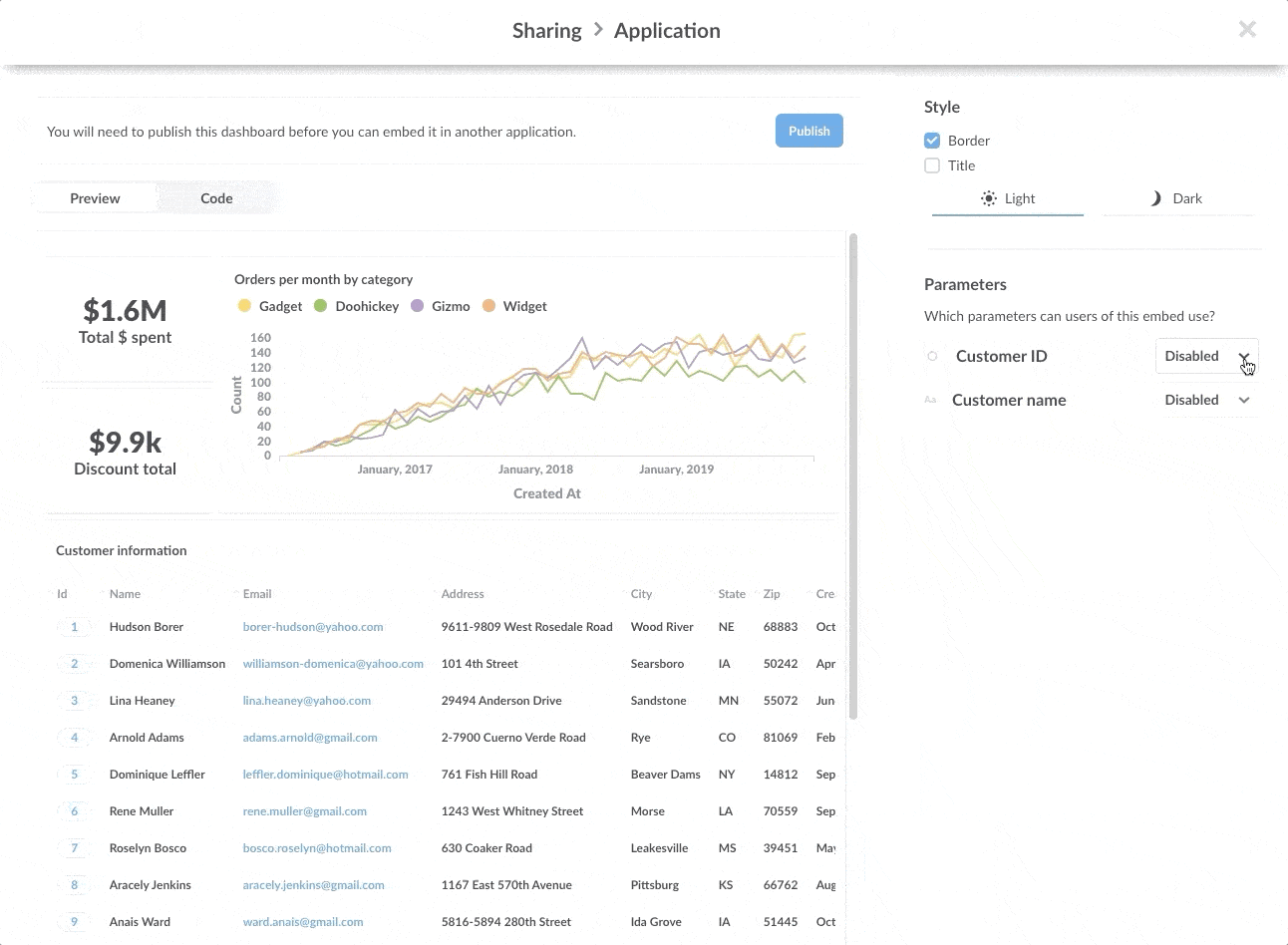 Embedding the full Metabase application
Full-app embedding is only available on Pro and Enterprise plans (both self-hosted and on Metabase Cloud).
With some plans, you're able to embed the full Metabase experience within your application. Full-app embedding is particularly useful for multi-tenant analytics, like providing your customers specific reports that they can view and interact with all while remaining in your app.
Key article
Related terms
Further reading
Did this article help you?
Thanks for your feedback!